Travelling Italy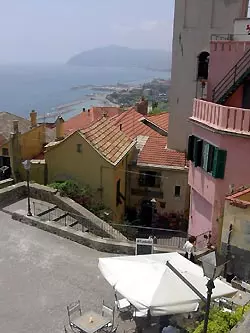 Tourists from all around the world choose to recreate in Italy. This amazing country attract by its unique character, temperament, which sleeps deep in the hearts of the Italians. All the beauty and splendor of Italy are based on its history. During the ancient period the Roman Empire reached the highest level of power.
The fact that Italy on the map looks like a boot is casual and has a geological origin. Until now, Italy leaves unforgettable tracks. Traveling in Italy tourists realize how multilateral beauty, elegance and grace can be. Travelers are discovering how fascinate the trips, outdoor activities and adventures in Italy can be. And how nice to lie on the beach, to sunbathe, to walk in the mountains or ride a bike, go skiing in winter. At the same time to discover all the splendor of the Italian nature.
The trip to Italy today means more than just a vacation, fashion, Italian cuisine and culture. Italy enchants its history, offers us such famous cities as Pisa, Rome, Florence, Naples and Milan. Italy introduces us the great creators, such as Leonardo da Vinci, Michelangelo, or Luciano Pavarotti. Antiquity and Middle Ages has richly rewarded Italy with attractions and cultural heritage.
Such lakes like Lake Maggiore, Lake Garda, or such as Lake Como also attract the attention of tourists. The Mediterranean Sea and the Adriatic Sea attract the fans of beach resorts. Small coves on the coast will be enjoyed by the amateurs of the secluded rest.
Italy is a great place for boaters and sun lovers. The couples and lovers of sailing enjoy the rest here. In the center of Italy in the regions of Tuscany and Umbria are Roman and Etruscan fortresses and castles. Tourists are invited to visit the Italian terms, taste Italian wine, go hiking, make horseback riding or ride a bike on the roads of a pilgrim, along the vineyards, along the routes of famous castles. The south pampers tourists with the sunny season, attracting them into holiday flats and houses in Calabria, or into the Gulf of Naples. The fans of skis, ski races and tourists who make organized trips to the mountains are conquering the north of Italy, South Tyrol region.
This concludes a brief overview of Italy. We also recommend visiting at least once the island of Sardinia and Sicily, the region of Liguria and Venice. Enjoy the Spa-procedures or visit such city-states like the Vatican and San Marino.