Olympics beach volleyball on Sardinia
The International Volleyball Federation has chosen Tortoli resort on Sardinia as the venue for the final pre-Olympic qualifying tournament. This tournament will determine the fate of the last two participants of the London Olympics 2012 in beach volleyball.
Ferrari congress is held in Italy
Madonna di Campiglio ski resort in Italy hosts Wroom - annual presentation of the Formula 1 Ferrari team to the press.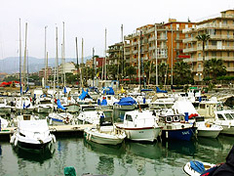 Famous regatta will be held in Trieste
Unique in its scope and beauty spectacle will be able to see the tourists visiting the Italian city of Trieste in the period from 1 to 9 October 2011. This is the famous Barcolana regatta, which will be held for the 43th time. Although the main event, the most prestigious part of the celebration will be held on Sunday the 9th, the whole week before it will be full of bright events and celebrations, and it will take place not only in coastal waters, but also on the land.
Italy will be represented in KHL
Hockey club from Italy AC Milan (Milano Rossoblu) will play in the Continental Hockey League. Such information was published on the club official website on March 4, 2011.
Italy will host the Tour de France?
Italian region of Veneto expects to host the Tour de France. Italy, where cycling, as well as in France, enjoys great popularity and where is held the famous cycling race Giro d'Italia, nevertheless do not mind to host of one of the stages of the Tour de
Italy was defeated by Russia in the Fed Cup
Russian women tennis team defeated Italy in the semifinals of the Fed Cup and reached the final of the prestigious tournament, where it will play with the Czech team.
Calcio Storico is a synthesis of rugby and football. On the square before the church of Santa Croce powerful Florentines are trying to show their skills in this ancient sport, which, according to the tradition, they inherited from ancient Romans.