The exposure in the Palazzo Reale will include in total 250 Picasso's works, including sculptures, drawings and photographs. It will be the first large Picasso exhibition in Milan over the past 59 years.
One of the most famous representatives of modern show business - Madonna - will perform on the main arena of Rome on June 12, 2012. Madonna's concert at the Olympic Stadium of the Italian capital will begin at 8 pm on local time. This concert in Rome will be presented as part of the tour in support of her new album MDNA. In 2012 Madonna will offer its fans a great show with visual and lighting effects.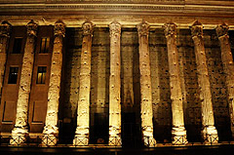 Rome museums will dive into the music
On the night from 19 to 20 November, 2011 an event will be held in the Museums in Music (Musei in Musica) in Rome, which inherited the popular concept of the "Night of Museums" adding to it live music.
Film festival will be organized in Perugia
In March 2012 the Italian city of Perugia will hold its first ever film festival. The first film festival in Perugia will pass from 22 to 25 March 2012.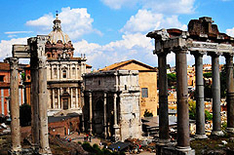 Summer in Rome promises to be hot, not only due to solar activity, but also due to the activity of other "stars". In the coming months on the concert stages of the Italian capital will play several concerts several world celebrities.
Sofia Coppola's wedding will be held at villa in Italy
Several American publications, including authoritative magazine People, reported about the upcoming wedding of the director Sofia Coppola. According to the U.S. media, Sofia's wedding will take place at an ancient villa in Italy, owned by her father, the legend of the world cinema Francis Ford Coppola.
Rome is angry about the monument to the Pope John Paul II
A sculpture of John Paul II, installed near the central railway station of Rome, angered the Romans, according to ansa.it.
This year competition is held for the third time. Peculiarity of the current contest is the fact that it is a part of the year of Russian culture in Italy.
In Venice on June 4, 2011 will start one of the biggest cultural events of Italy and Europe - Venice Biennale.
Woody Allen will shoot a film in Rome
Supporting roles in the future film will perform such stars as Ellen Page ("Inception") and Alec Baldwin.